Glorious Natural Soap!
The Deets

Our fabulous smelling and nourishing soap not only bubbles up to a creamy lather, it cleans just as well without stripping your skin of it's natural oils. Scented with essential oils, you will no longer be putting synthetic toxins onto your skin and into your bloodstream! Ditch the plastic, the parabens and poisons - go Gentle Moose!

🤩 Get a FREE soap and save $10 with our Natural Soap 6-Pack here 👉🏻 6-PACK
Ingredients

(+Organic) Saponified ~ Tallow | Avocado Oil | +Castor Seed Oil | +Coconut Oil | Apricot Kernal Oil | White Kaolin Clay |

Madder Root Powder | May Contain French Green Clay
Directions

Gentle Moose All Natural Soap Bar Instructions

Head to the sink or shower and get yourself thoroughly soaked. Our soap loves to party in the water!
Grab the soap bar and give it a high-five under the tap. Rub it between your hands, and watch the magic happen as it transforms into frothy, bubbly goodness.

Lather up like there's no tomorrow!

Rinse off the suds and enjoy your fresh and clean self.
As you emerge from your bubbly adventure, take a moment to appreciate your soap-smoothed self. Smile and carry that squeaky clean confidence with you all day!

Place it on a soap dish or in a soap saver to keep it dry and ready for the next performance!
Weight

100g

Our bars are cut by hand, will vary from bar to bar, and their color may be slightly different.
Always hand crafted in Canada
Vancouver, British Columbia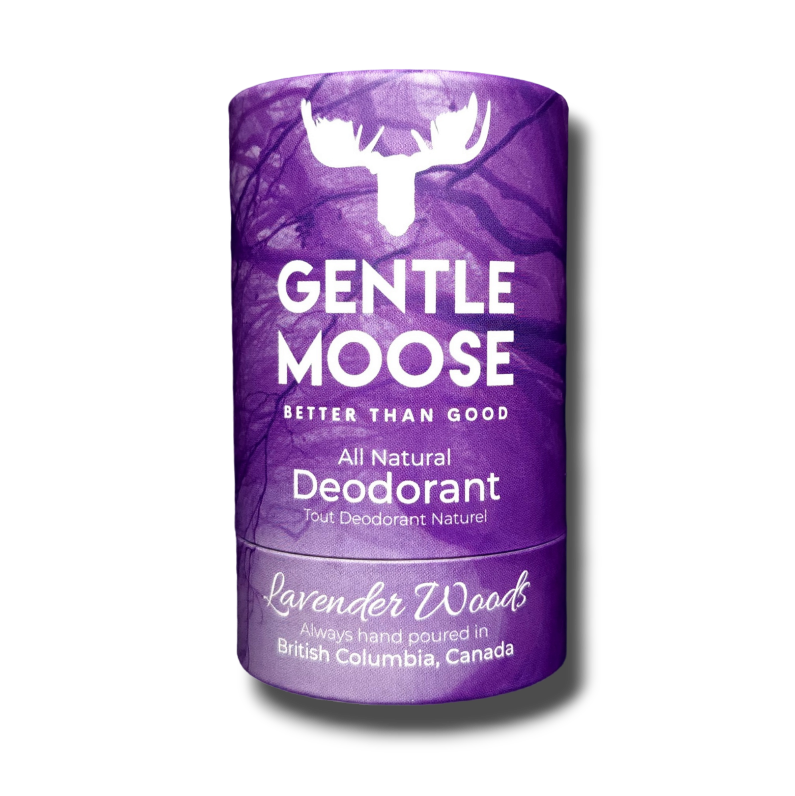 #1 Deodorant
"Biodegradable, local, ethical, and works! Takes your body a little while
to adjust if you are use to using deodorants that have aluminum. But when it does start working you will physically and mentally feel good about using Gentle Moose Deodorant. I love this product! Sweet Orange Patchouli and Lavender Bergamot are my favourite." ~ Lena F.
All Day Freshness!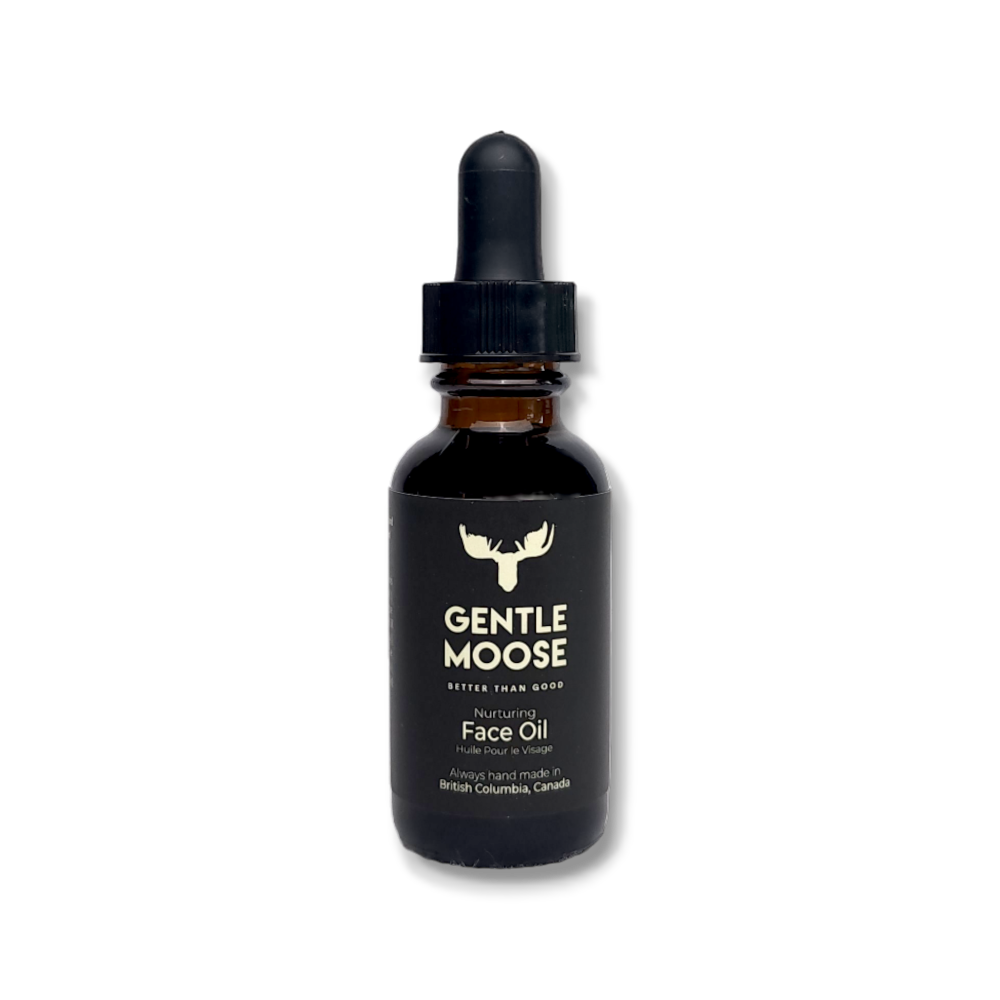 Nurturing Face Oil
This is the pinacle of facial nourishing! Once you try this, you will never go back to cream.
Get Soft Skin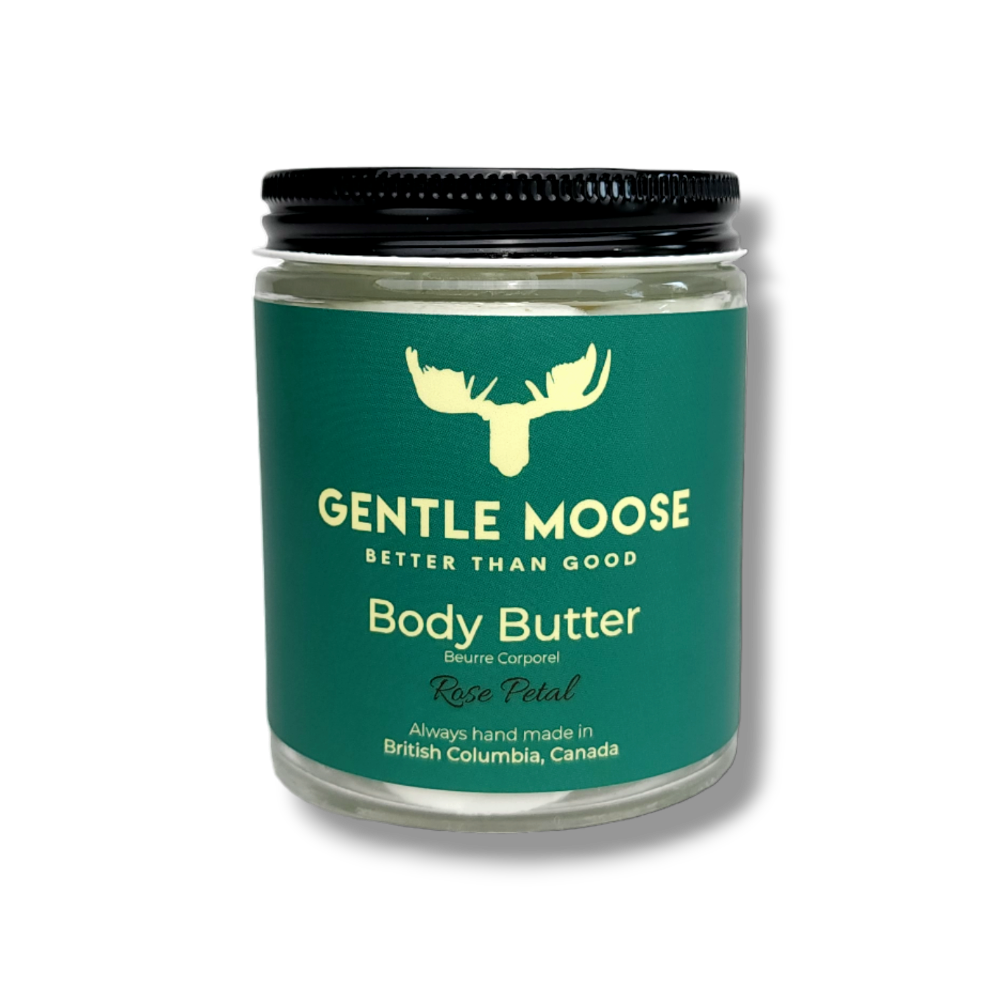 Moisturize Like A Boss!
Our intensive moisturizing "Whipped" Body Butter smells so good you'll want to use it all day long! Super, deep moisturizing is the name of the game with this beauty!
Go Deep!