70G / 2.5 OZ
Regular price
Sale price
$24.00
Unit price
per
Sale
Sold out
View full details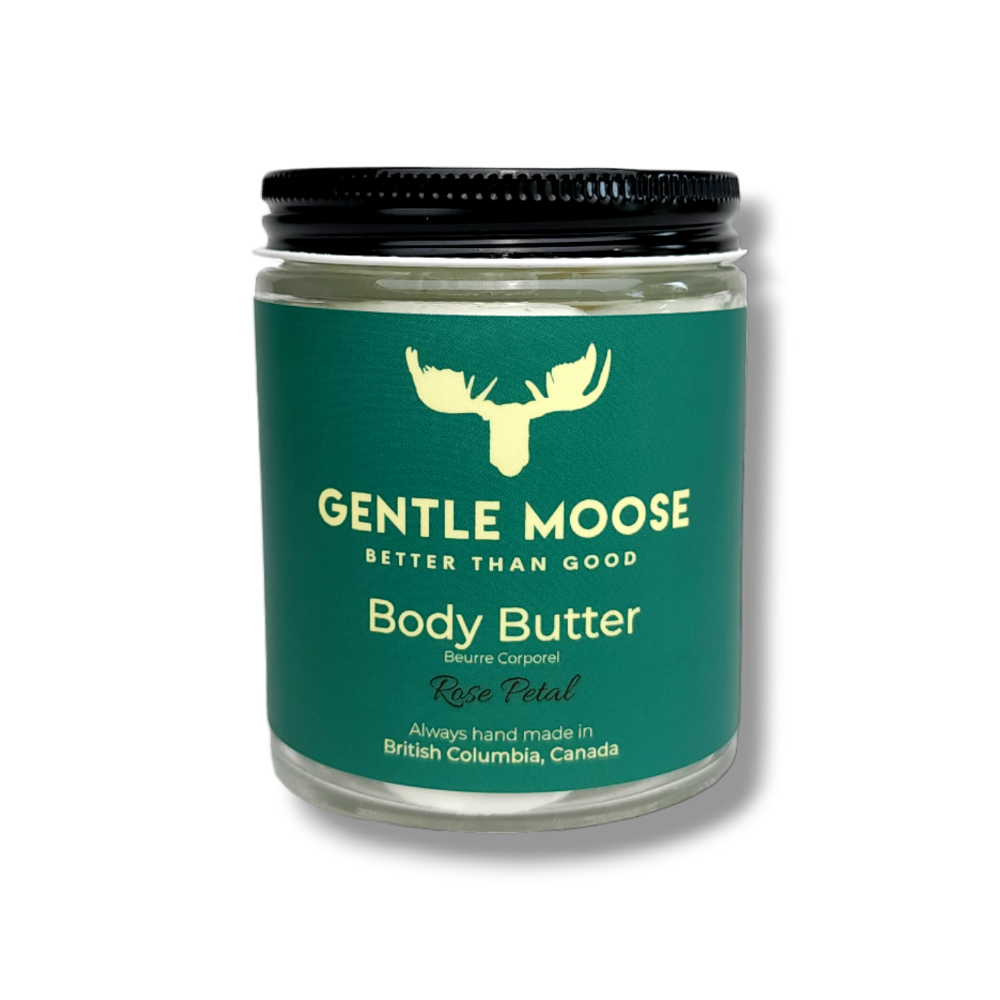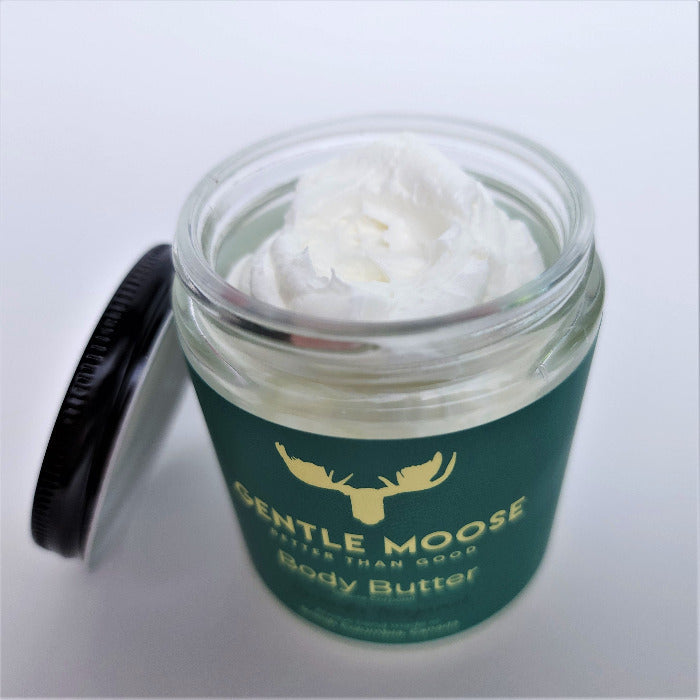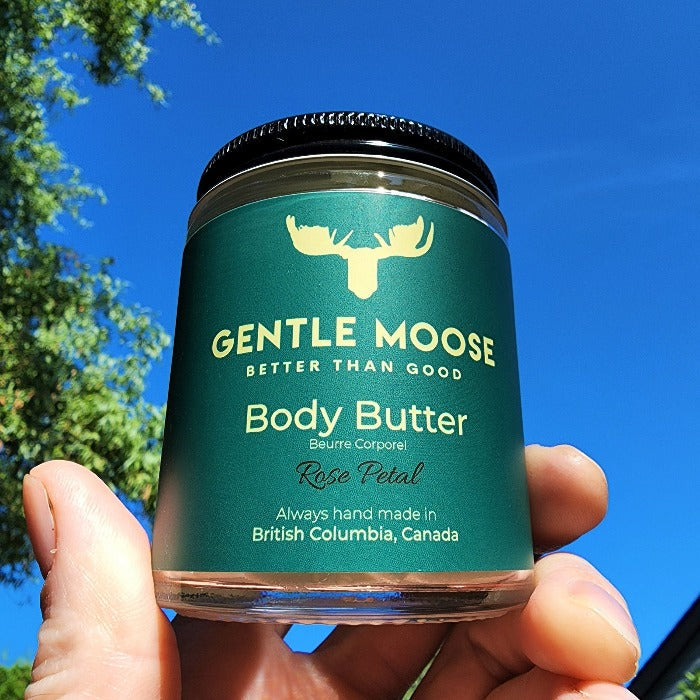 Skin hydration at it's best.
Highlights

Indulge in the Luxurious Moisturizing Bliss of Our Body Butter!

Our body butter is a lavish treat for your skin, offering unmatched moisturizing properties. Crafted with care and enriched with natural, organic ingredients, it's a hydrating delight that leaves your skin feeling silky, supple, and utterly rejuvenated.

🌿 Deep Hydration: Our body butter goes beyond the surface, penetrating deep into your skin to provide long-lasting moisture. It's a remedy for even the driest skin, quenching its thirst and promoting a radiant, healthy glow.

✨ Soothing Relief: Whether it's dry, rough patches, or daily wear and tear, our body butter offers soothing relief. It's like a gentle embrace for your skin, providing comfort and restoring its natural balance.

Experience the luxurious moisturizing properties of our body butter and let your skin revel in the sumptuous hydration it deserves. Welcome the radiance of beautifully moisturized skin into your life today! 🌱💫🌟The All Natural butter that feeds your skin!

Available in a selection of delicious scents in this 70g jar. For on the go, get it in the purse-sized 30g. 

Concocted with organic cocoa butter, organic coconut oil, hemp, and jojoba oils, this whipped butter will leave your skin happy

**Important Note: Natural Body Butter and Warm Temperatures**

Our natural body butter is a luxurious treat for your skin. However, please be aware that it is sensitive to warm temperatures. Here are some important precautions to keep in mind:

⚠️CAUTION: Due to its all-natural ingredients, our body butter can melt in warm conditions, particularly during hot weather or when exposed to direct sunlight.

🔥 The melting point of natural body butter is lower than synthetic alternatives. This is because we avoid using harsh stabilizers and chemicals. As a result, it may soften or liquefy when exposed to heat.

We recommend waiting until the cooler months to order as during transportation it can be left in hot trucks and mailboxes and it will melt! If you just cant live with out it...

**Here's What You Can Do:**


1. Keep your body butter in a cool, shaded place, away from direct sunlight and heat sources. Consider storing it in a refrigerator during extremely warm weather.

2. If your body butter does melt, don't worry. It doesn't affect the product's effectiveness. Simply place it in a cooler environment to allow it to resolidify. You can also stir it gently or even whip it to restore its original consistency.

3. When traveling in warm conditions, be cautious while carrying the body butter. Seal the container securely and consider packing it in a resealable plastic bag to prevent leakage.

4. Use a little less product in warmer weather to avoid excessive melting upon application. A little goes a long way with our body butter.

By following these precautions, you can continue to enjoy the luxurious benefits of our natural body butter while ensuring it maintains its quality and effectiveness, even in warmer temperatures. Thank you for choosing our product, and please feel free to reach out if you have any questions or concerns. 🌱🌞🛡️
Ingredients

Shea Butter (Vitellaria Paradoxa) | Cocoa Butter (Theobroma) | Coconut Oil (Cocos Nucifera) | Sweet Almond Oil (Prunus Dulcis) | Jojoba Oil (Simmondsia Chinensis) | Arrowroot Powder (Maranta Arundinacea) | Essential Oil: Rose de Mai (Rosa Centifolia ) | Vitamin E (Tocopherol)
Scent

Rose Petal - Rose De Mai (Rosa Centifolia)
Directions

Apply a very small amount as this incredible moisturizer goes a very long way.

Using body butter is a great way to moisturize and nourish your skin, especially if it's dry or in need of some extra care. Here are some directions on how to use body butter effectively:

1. Start with clean skin: Take a shower or bath to cleanse your skin. Pat your skin dry with a towel, leaving it slightly damp.

2. Scoop up some body butter: Use your fingers to scoop out the desired amount of body butter from the glass reusable container. The amount you need depends on the area you want to moisturize. A little goes a long way, so start with a small amount and add more if needed.

3. Apply to your skin: Gently massage the body butter into your skin in a circular motion. Be sure to apply it evenly, paying special attention to dry or problem areas like elbows, knees, and heels. Don't forget your neck, chest, and any other areas that need hydration.

4. Take your time: Take a few minutes to massage the body butter into your skin. This not only helps with absorption but also promotes relaxation and circulation.

5. Allow it to absorb: Give the body butter some time to fully absorb into your skin before getting dressed. This usually takes a few minutes, so you can use this time to enjoy the aromatherapy benefits of scented body butters.

6. Use as needed: You can use body butter as often as you like, but it's particularly effective after a bath or shower and before bedtime. If your skin is extremely dry, you may want to use it daily.

7. Store properly: Keep your body butter in a cool, dry place, away from direct sunlight. This will help preserve its texture and effectiveness.

Body butter is a rich and emollient product that can provide intense hydration and leave your skin feeling soft and smooth. It's an excellent choice for dry skin, but it can be used by all skin types, especially during the colder months or in dry climates. Remember that a little goes a long way, so start with a small amount and adjust as needed to avoid overloading your skin.
⭐⭐⭐⭐⭐
"It smells incredible and not too sweet. It absorbs In to the skin leaving it soft and hydrated, but not greasy. I was so impressed when I opened this for the first time and saw the texture. It's a must buy for sure!"
~ Megan S.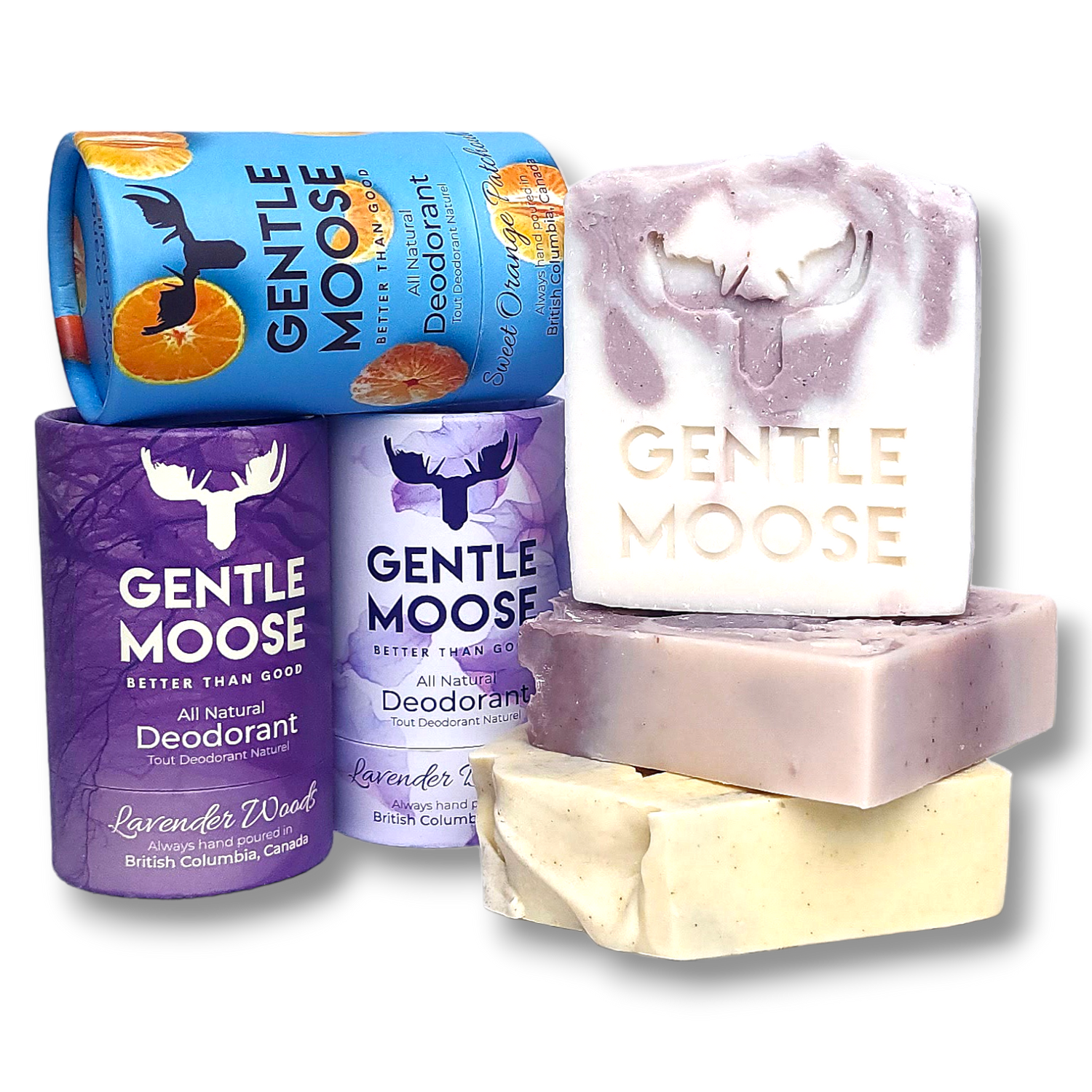 3 ON 3
Save 15% when you embark on your natural skincare journey with a selection of 3 deodorants and 3 soaps, giving you the freedom to choose your preferred scents.
3 ON 3