Soak, sooth & relax.
Highlights

Don't just take a bath, luxuriate with our hand-crafted, natural sea salt soak! Relax tired muscles and feed your soul. Your choice of Lavender Rose, Peppermint Eucalyptus or our new scent Lavender Woods!

Let the day go while soaking in the luxurious salts and intoxicating scents of essential oils. The combinations of minerals may help to relax tired muscles AND tired souls. ;-)

Solar salts are harvested from Great Salt Lake in Utah. Dead sea salt softens skin, can aid rheumatic discomfort and may help in the treatment of Psoriasis and other skin disorders. The Epsom Salt used is the highest quality, Pharmaceutical Grade Epsom Salt available. This premium type of magnesium sulfate is known for its exceptional purity and therapeutic
value, soothing sore muscles. French grey sea salt is the epitome of luxury. It is harvested by hand in the Guérande region of France by cleaning sea water by channeling it into clay-lined evaporation ponds so that, as
the salt crystals form, they absorb a beautiful grey color and the trace minerals from the clay.  These delicate salt grains are then
collected by hand to produce a beautiful, soft sea salt crystal with
higher moisture content. This salt is all-natural, unrefined, and cherished for its unique color, high trace mineral content.
Ingredients

Epsom Salt (Magnesium Sulfate) | Himalayan Sea Salt (Halite) | Dead Sea Salt (Magnesium Chloride) | Rose Petals | 100% Essential Oils
Scent

Salts and oils differ with each scent and each one smells amazing!
Directions

We don't think most need directions but.... just add to your nice, warm bath water until your little heart desires!
Love love love this. The smell is so relaxing!
Cruelty Free

Our ingredients are 100% pure, ethically sourced and never tested on animals.

100% Recyclable Packaging

We are 99% plastic free and we use old newspaper for our packaging!

30 Day Money Back Guarantee

If you don't love our products, just send us your unused portion and we will gladly refund your money.

Made In Canada

Everything we hand craft is proudly made in Canada.
Always hand crafted in Canada
Vancouver, British Columbia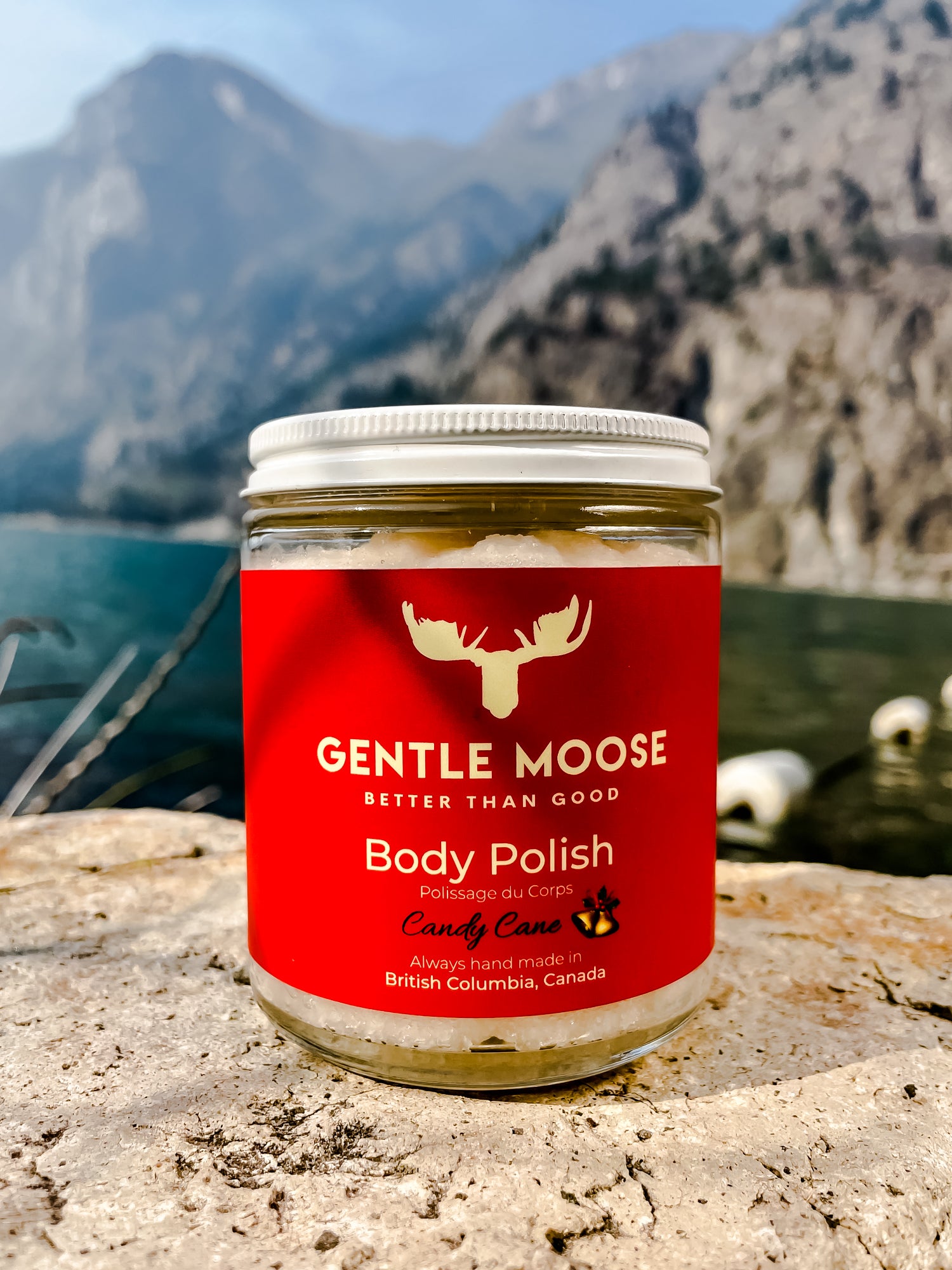 Candy Canes Anyone?
Our seasonal Candy Cane (Peppermint Vanilla) Body Polish will not only exfoliate your whole body, it also brings some Christmas Cheer!
Candy Cane Me!
Nurturing Face Oil
This is the pinacle of facial nourishing! Once you try this, you will never go back to cream.
Get Soft Skin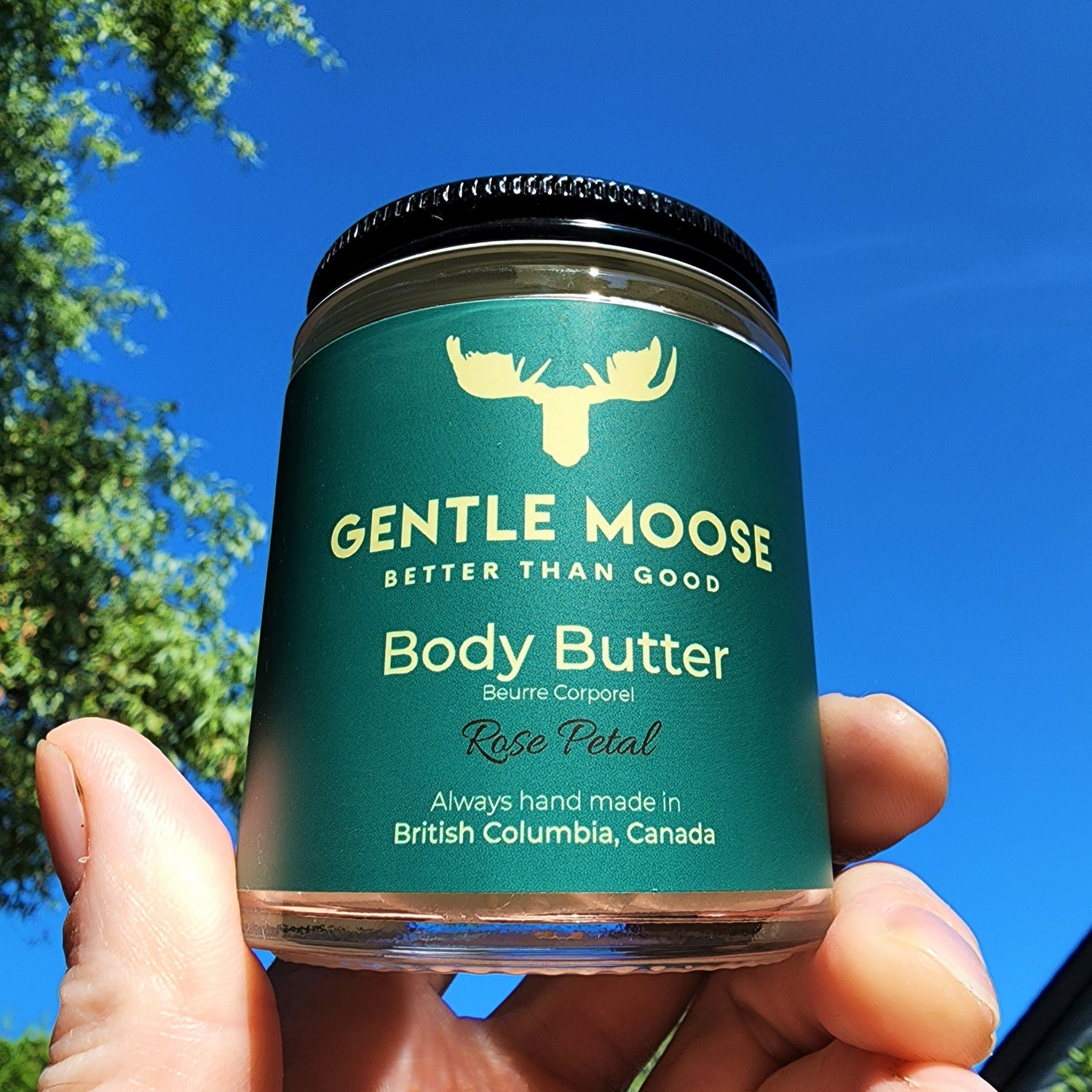 Moisturize Like A Boss!
Our intensive moisturizing "Whipped" Body Butter smells so good you'll want to use it all day long! Super, deep moisturizing is the name of the game with this beauty!
Go Deep!