Throw away that face cream!
Highlights

Skip the Moisturizer and use this antioxidant, vitamin-packed oil developed especially for your face.Our fabulous anti-inflammatory face oil is made from all natural fruit and seed oils, is non-greasy and so quickly absorbed.

Gentle Moose Nurturing Face Oil is full of vitamins and anti-oxidants for beautiful glowing skin!

Why use an oil?? You have a moisturizer you like, so using a straight oil on your face seems a little odd right? WRONG! Moisturizers are great, yes, we even make one, but they do contain more that what your face needs.  By skipping the water and emulsifier you get the goodness of these oils and their vitamins and antioxidant directly on your skin. Once you try it you will be hooked! 

Here is just one of the oils in our mix:

Organic Pomegranate Oil is AMAZING! Did you know? It is just one of the many anti aging free radical fighting and anti-inflammatory oils in our signature blend.

The pomegranate fruit is thought to be the "forbidden fruit" that Adam was tempted into eating in Paradise and is a symbol of prosperity and good health. This comes with good reason. The oil of the seeds from this fruit stimulate keratinocytes, reversing damage to the outer layer of
the skin. Good for all skin types, pomegranate oil is nourishing from within. If you have acne prone skin, the anti-inflammatory properties will make you smile. It assists with protection from the sun too!  Get your face oil today! You will thank us for it!!
Ingredients

Argan Oil (Argania) | Hemp Oil (Cannabis Sativa) | Baobab Oil (Adansonia Digitat) | Borage Oil (Borago Officinalis) | Primrose Oil (Oenothera Biennis) | omegranate Oil (Punica ) | Rosehip Oil (Rosa Rubiginosa) | Frankinsense EO (Boswellia Sacra) | Rose Geranium EO (Pelargonium Graveolens) | Roman Chamomile EO (Anthemis Nobilis) | Myrrh EO (Commiphora Myrrha) | Vitamin E (Y-ocopherol)
Directions

After freshly cleansing your skin with Gentle Moose Cleansing Oil and applying our Facial Mist, use 2-3 drops of Nurturing Face Oil to nourish  your skin.
"This is another product that I have repeatedly purchased. No breakouts from using this facial oil. I've seen my milia shrink with this. My skin loves it. I use it on some of my very irritated eczema spots that are very dry and itchy. I find it works as well as any steroid cream."
Cruelty Free

Our ingredients are 100% pure, ethically sourced and never tested on animals.

100% Recyclable Packaging

We are 99% plastic free and we use old newspaper for our packaging!

30 Day Money Back Guarantee

If you don't love our products, just send us your unused portion and we will gladly refund your money.

Made In Canada

Everything we hand craft is proudly made in Canada.
Always hand crafted in Canada
Vancouver, British Columbia
Natural Cleansing Oil
But does it leave your face oily?? No! Surprisingly, is leaves your face feeling clean and energized. Try some today!
Clean Skin
Soften those cutes!
Not only does our cuticle oil leave your cuticles nourished and free of hangnails, it also strengthens your nails.
Cuticle Repair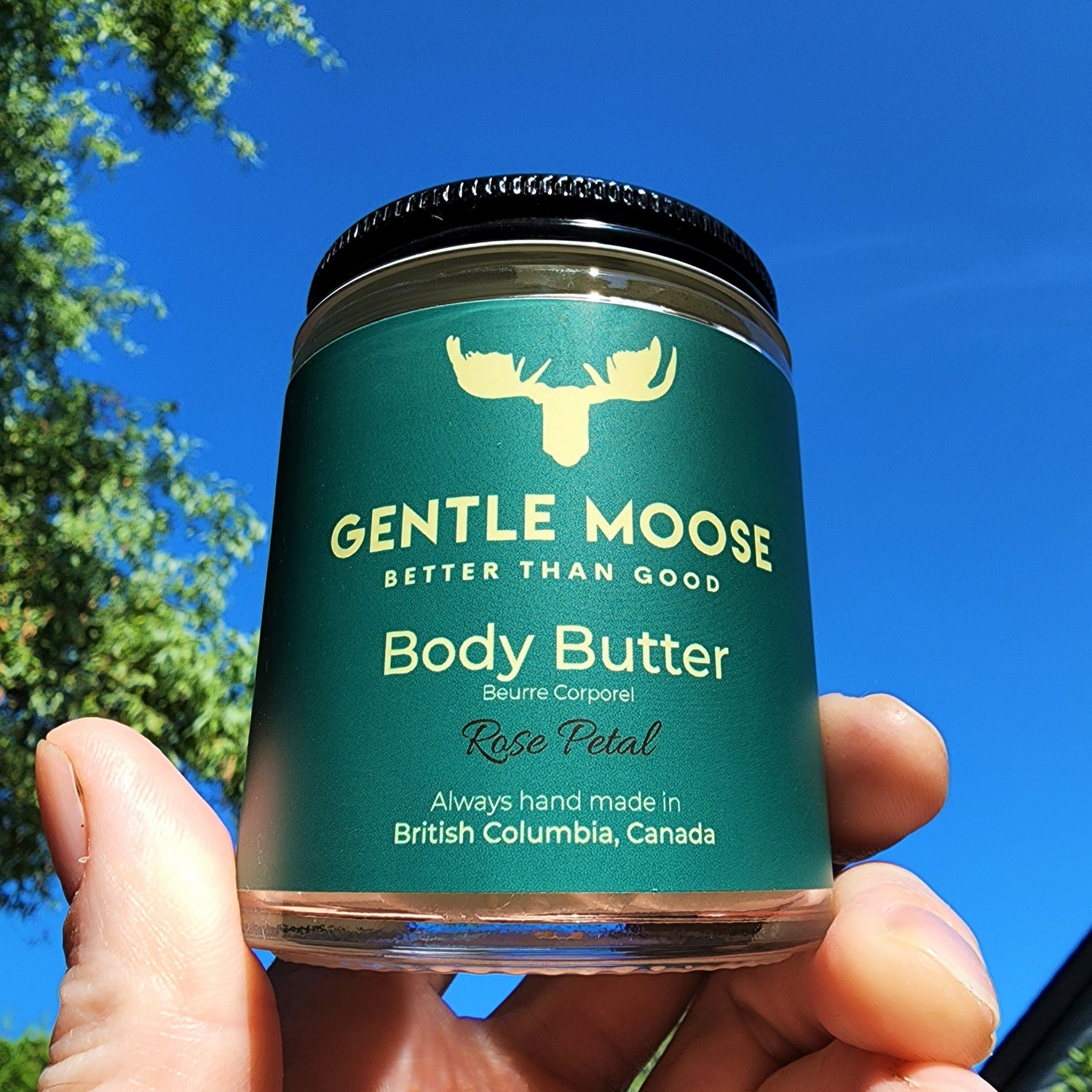 Moisturize Like A Boss!
Our intensive moisturizing "Whipped" Body Butter smells so good you'll want to use it all day long! Super, deep moisturizing is the name of the game with this beauty!
Go Deep!