30ML / 1 OZ
Regular price
$51.00
Sale price
$43.00
Unit price
per
Sale
Sold out
View full details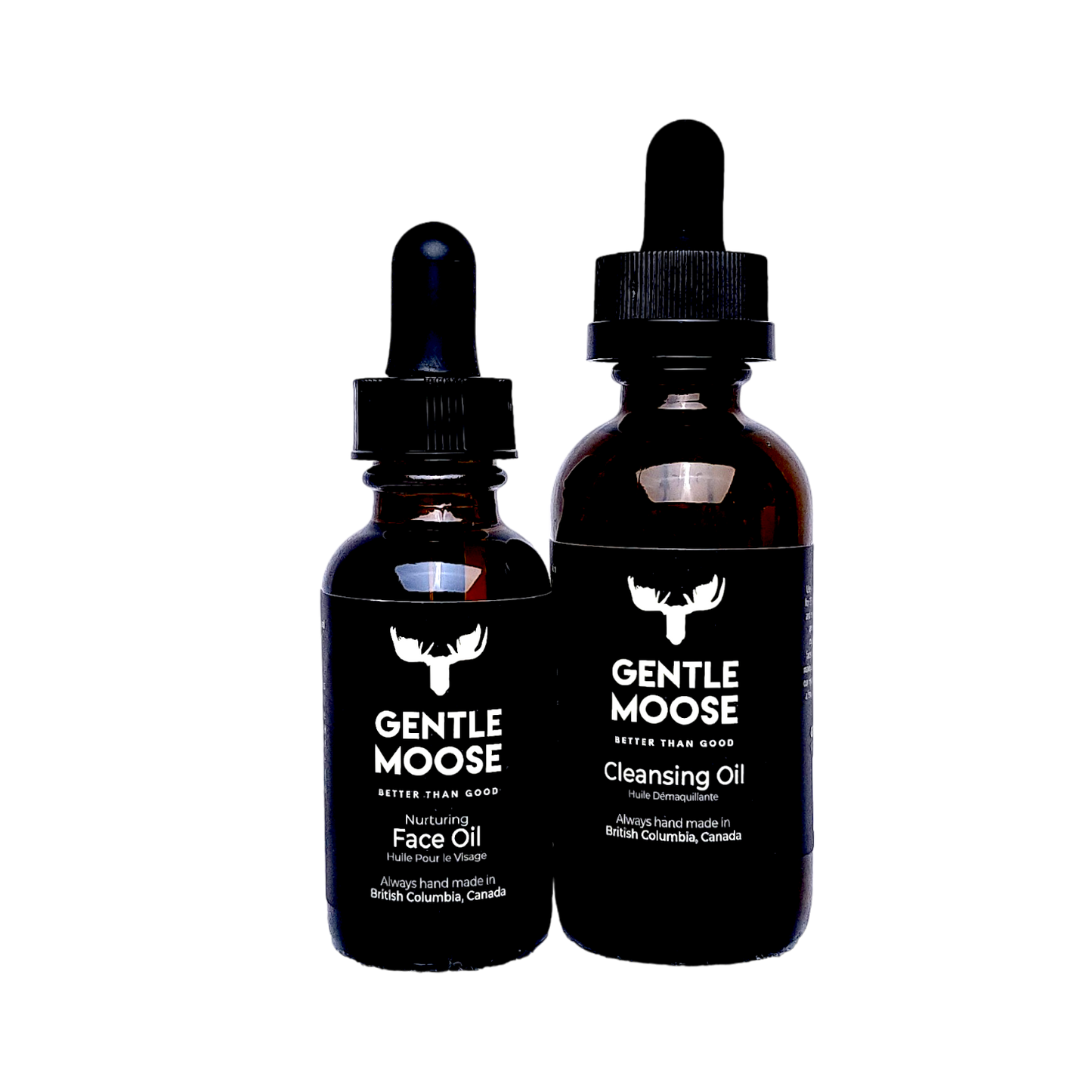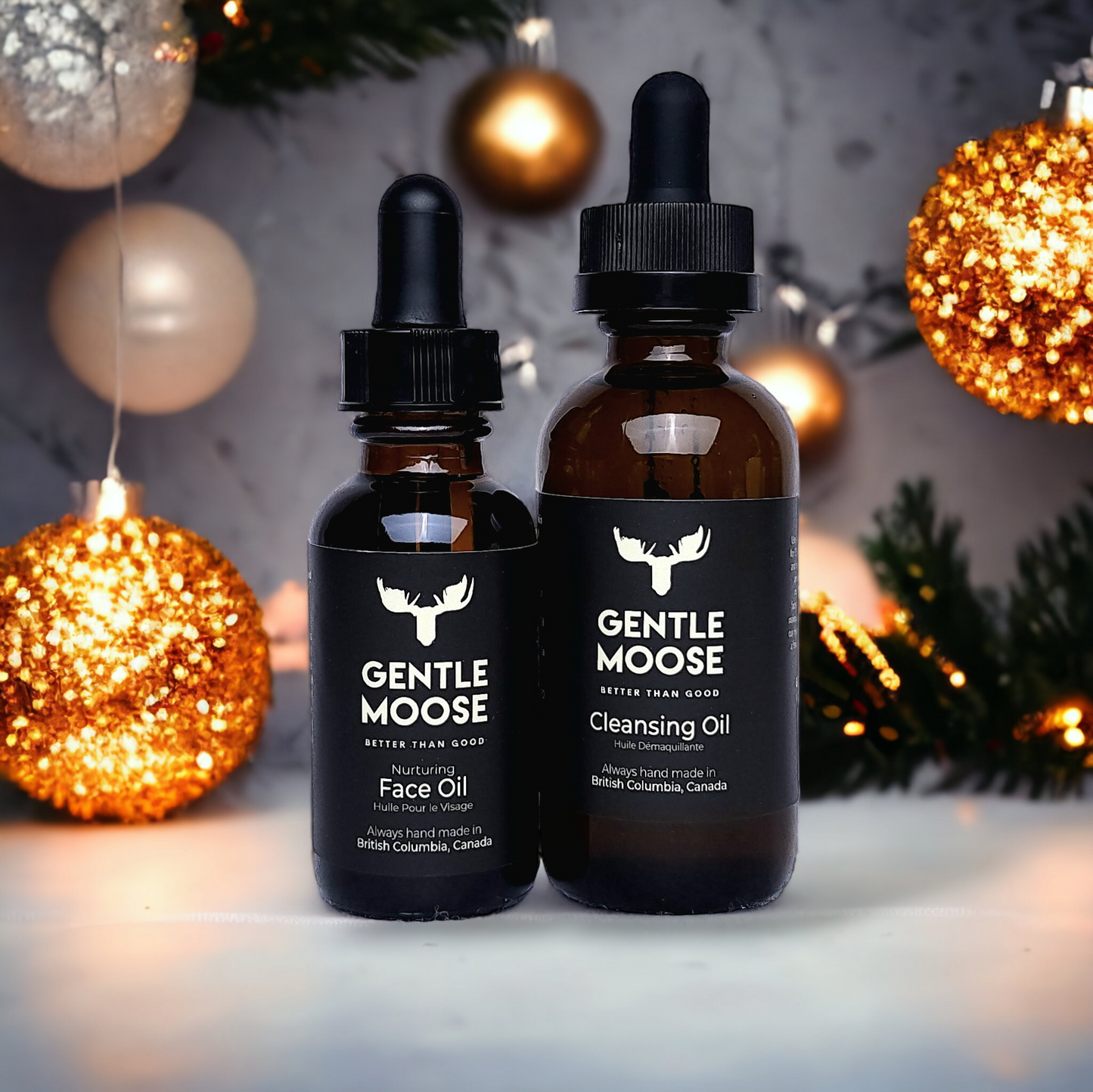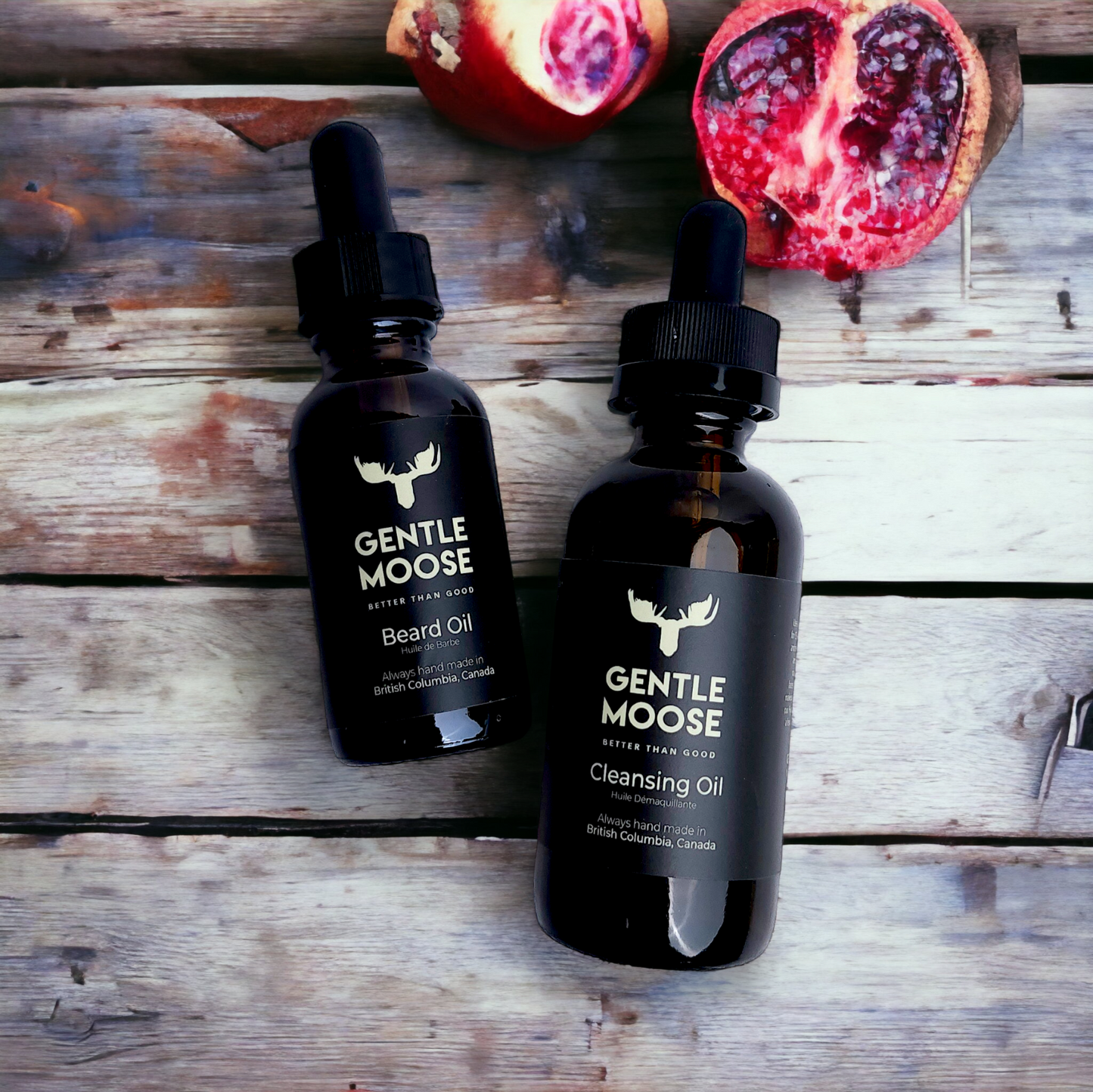 POWERHOUSE COMBO
Highlights

Nurture and care for your skin by eliminating harsh chemicals and preservatives commonly found in regular face creams. Promote the preservation of your skin's natural oils by allowing it to moisturize naturally.

NURTURING FACE OIL: Skip the Moisturizer and use this antioxidant, vitamin-packed oil developed especially for your face. Our fabulous anti-inflammatory face oil is made from all natural fruit and seed oils, is non-greasy and so quickly absorbed.

Gentle Moose Nurturing Face Oil is full of vitamins and anti-oxidants for beautiful glowing skin!

Why use an oil?? You have a moisturizer you like, so using a straight oil on your face seems a little odd right? WRONG! Moisturizers are great, yes, we even make one, but they do contain more that what your face needs.  By skipping the water and emulsifier you get the goodness of these oils and their vitamins and antioxidant directly on your skin. Once you try it you will be hooked! 

CLEANSING OIL: Ready to take your skincare routine on a joyride? Meet our Premium
Facial Cleansing Oil, the superstar blend of Organic Argan Oil, Hemp Oil, Organic Castor Oil, and Jojoba Oil! It's like a spa day for your face, with Argan Oil dishing out hydration, Hemp Oil giving your skin calming bear hugs, and Castor Oil saying, "Let me handle the mess!" And the grand finale? Jojoba Oil, the silky smooth superstar, leaving your skin feeling so soft you'll want to touch your face all day. With a bonus romatherapeutic twist, it's your daily ticket to a happier, glowing face!

Get your skin party started with this fabulous blend now. 🌟✨
Ingredients

Please see individual Products for Ingredients.
Directions

Start with - CLEANSING OIL: Using a facial cleansing oil with a hot washcloth can be a relaxing and effective way to cleanse your face while opening up your pores for a deeper clean.

Here's how to do it:

You Will Need:
- Facial cleansing oil
- A clean, soft washcloth
- A basin or sink with hot water
- A towel


1. Begin by heating a soft washcloth. You can do this by running it under hot water until it's comfortably warm but not scalding. You can also soak the washcloth in a basin filled with hot water. Wring out the excess water, so it's damp but not dripping.

2. Tie your hair back if needed to keep it away from your face. If your face is particularly messy with make up, or dirt from the day it is a good idea to presoak a little. Lay the warm wet towel on your face and let it rest for 10-15 seconds. I do this, just because it feels soooo good.


3. Take a small amount of Gentle Moose facial cleansing oil and gently massage it onto your skin using circular motions. Focus on areas with makeup or impurities. The cleansing oil will help to dissolve makeup, sunscreen, and sebum on your skin.

4. After massaging the oil into your skin, dip the hot, damp washcloth into the hot water again, wring it out, and then place it over your face. The heat from the washcloth will help open up your pores and activate the cleansing oil. Leave the washcloth on your face for about 30 seconds to a minute. Breathe deep and let go of your day.

5. Use the washcloth to gently wipe away the cleansing oil and impurities from your face. You can use upward or circular motions, but be gentle to avoid irritating your skin. The warm washcloth also acts as a mild exfoliator, helping to remove dead skin cells.

6. Rinse the washcloth thoroughly under hot water, wring it out, and then repeat the process by placing it on your face for another 30 seconds. This step helps to ensure your pores are fully opened, and any remaining oil and impurities are removed.

7. Rinse your face with warm water to remove any remaining oil, followed by a splash of cool water to close your pores. Pat your face dry with a clean towel.

This method not only provides a deep cleanse but also a soothing, spa-like experience. If you have sensitive skin, be cautious with the water temperature and the pressure applied while using the washcloth.

NURTURING FACE OIL: After freshly cleansing your skin with Gentle Moose Cleansing Oil and applying our Facial Mist, use 2-3 drops of Nurturing Face Oil to nourish  your skin.
Size

Nurturing Face Oil 30ml / Cleansing Oil 50ml
⭐⭐⭐⭐⭐
"The Nurturing Face Oil is another product that I have repeatedly purchased. No breakouts from using this facial oil. I've seen my milia shrink with this. My skin loves it. I use it on some of my very irritated eczema spots that are very dry and itchy. I find it works as well as any steroid cream."
~ Marlee B.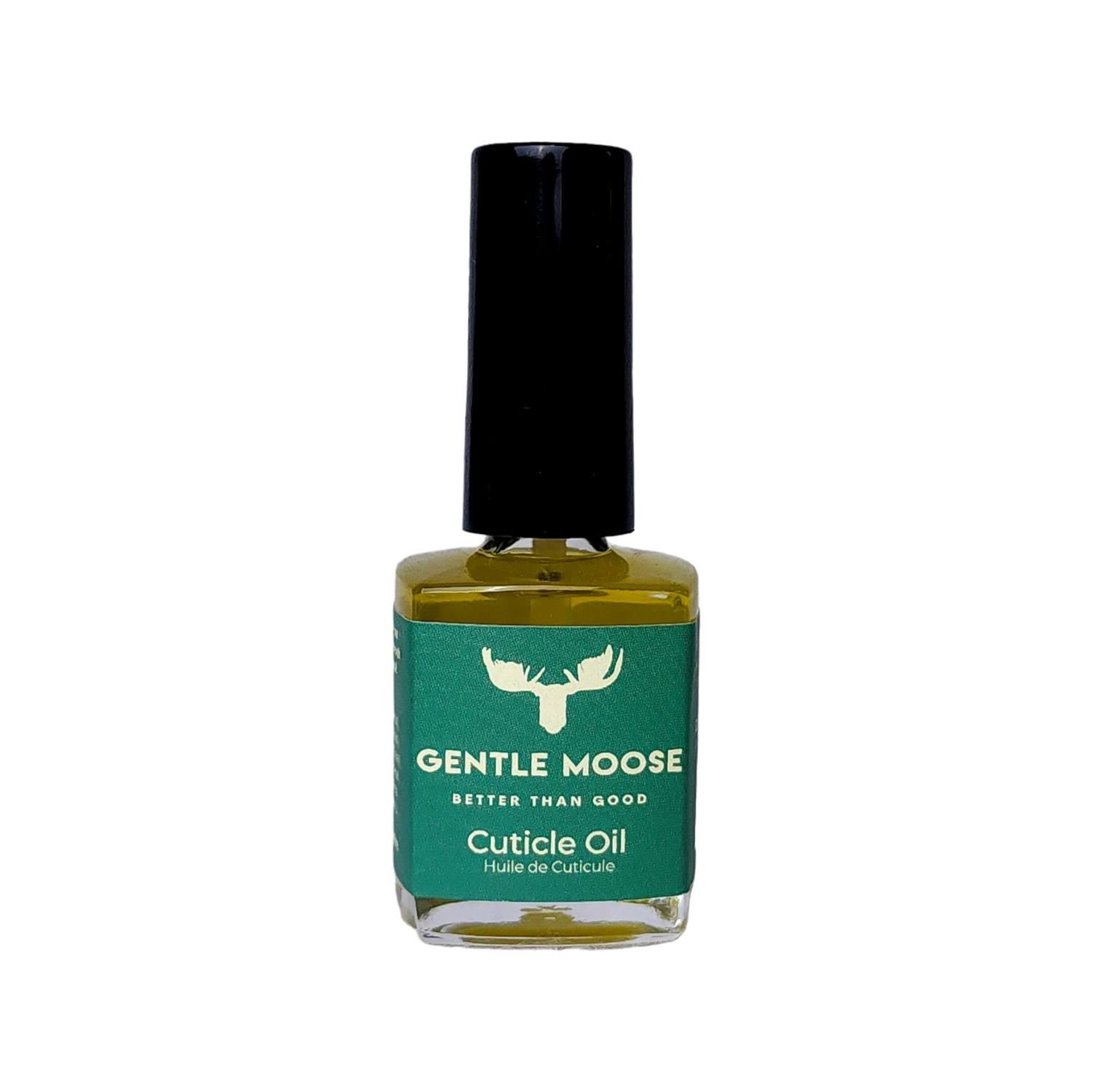 Soften those cutes!
Not only does our cuticle oil leave your cuticles nourished and free of hangnails, it also strengthens your nails.
Cuticle Repair