White teeth, clean mouth!
Highlights

100% natural tooth whitener and cleaner with activated charcoal, made from bamboo!

Better Oral health without the toxic chemical ingredients of commercial toothpaste and cleaning strips!

An oxidized charcoal extract that polishes and whitens stained teeth and strengthens enamel. It also changes the PH value of your mouth, leading to less cavities, gum disease, bad breath and overall Oral health. Just use it 2 or 3 times per week after your regular routine.

Pitch-black powder to whiten your teeth? Yes! Activated charcoal is our secret ingredient. It's an oxidized version of charcoal and can be used to effectively whiten teeth. It can remove external stains from your teeth without the toxic chemical ingredients used in commercial tooth paste or whitening paste/strips. This natural tooth whitening promotes good oral health and can change the pH in the mouth, helping to reduce cavities, gum disease and bad breath!

This 100% natural charcoal powder may whiten teeth, polish teeth, strengthen enamel and detoxify your mouth without any synthetic chemicals. How simple is it you may ask?? White teeth and a super clean mouth can be obtained simply by dipping a wet toothbrush into our fine, odourless, black dust!! Usually it is tasteless but we've added a gorgeous, natural Lemon Peppermint taste just for you!
Ingredients

Activated Charcoal (Carbon) | Bentonite Clay (Sodium Bentonite) | Baking Soda (Sodium Hydrogencarbonate) | Essential Oil: Peppermint (Mentha × Piperita) | Lemon (Citrus Limonum)

Detailed info: Our Activated Charcoal powder is a super fine, high quality steam activated charcoal powder made from bamboo. It is triple-milled to reduce impurities and has a very consistent particle size. Activated Charcoal is used in skin care for its detoxification properties. We add some peppermint essential oil to freshen your breath at the same time.

Particle Diameter of 7 microns
pH of 7-9
Steam Activated
Directions

Dip your damp toothbrush into the dry charcoal powder, brush in small gentle circles for two minutes. Spit it out carefully and SLOWLY (it will splash blackness everywhere!!), rinse really well and you're done. And NO... you don't need a toothpaste to get the little black particles that may stick between your teeth, just use your toothbrush with nothing on it and then rinse again. Your mouth will feel amazingly clean!


Pro Tip:
We recommend putting your normal toothpaste on first, then dip your toothbrush into the powder for that extra polishing effect. NOTE: because of it's abrasive nature, we do not recommend brushing with our tooth powder daily. Use it 2 or 3 times a week at the most. If you notice that your teeth are getting more sensitive than normal, use it
less frequently.
Cruelty Free

Our ingredients are 100% pure, ethically sourced and never tested on animals.

100% Recyclable Packaging

We are 99% plastic free and we use old newspaper for our packaging!

30 Day Money Back Guarantee

If you don't love our products, just send us your unused portion and we will gladly refund your money.

Made In Canada

Everything we hand craft is proudly made in Canada.
Always hand crafted in Canada
Vancouver, British Columbia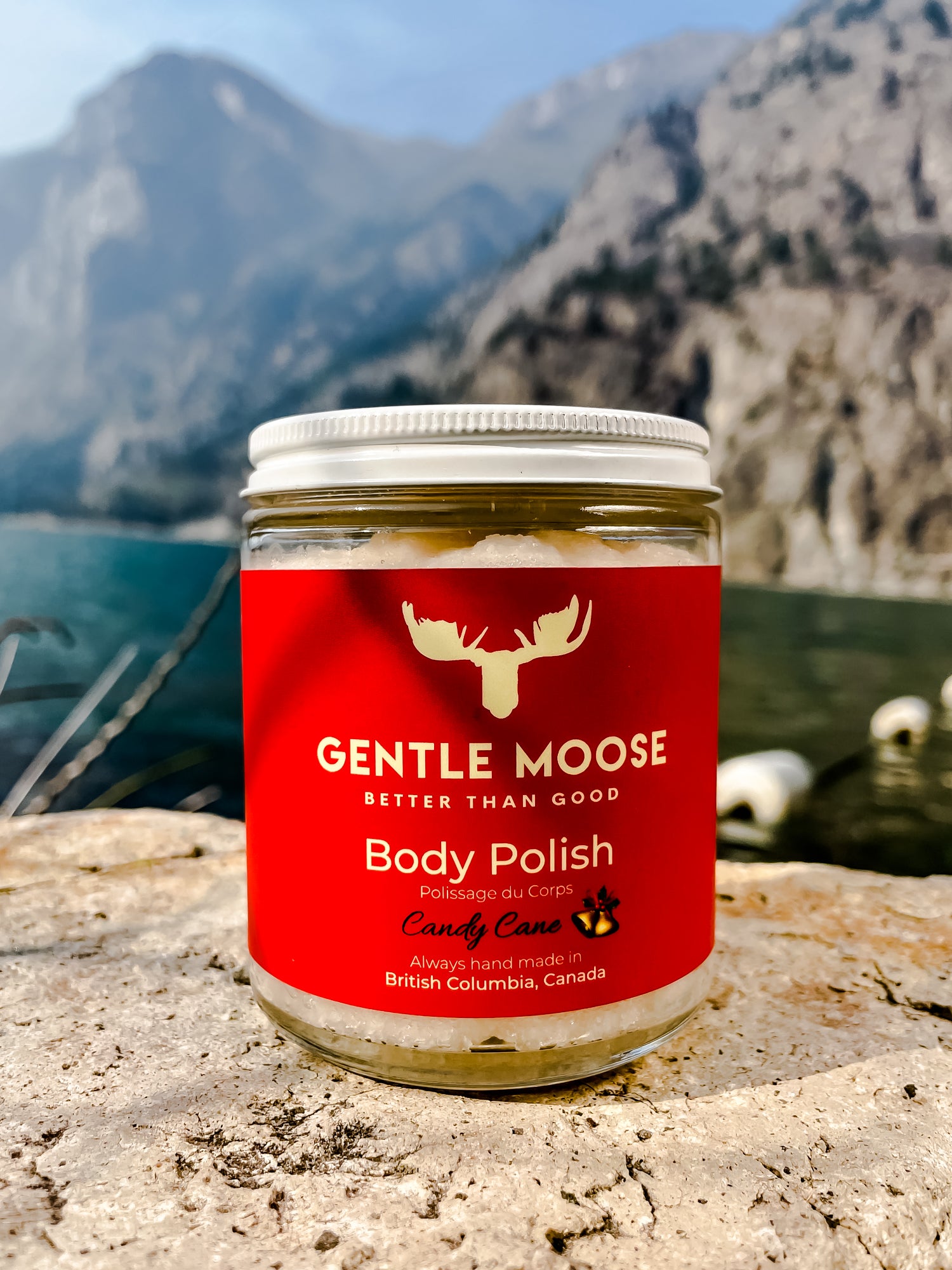 Candy Canes Anyone?
Our seasonal Candy Cane (Peppermint Vanilla) Body Polish will not only exfoliate your whole body, it also brings some Christmas Cheer!
Candy Cane Me!
Nurturing Face Oil
This is the pinacle of facial nourishing! Once you try this, you will never go back to cream.
Get Soft Skin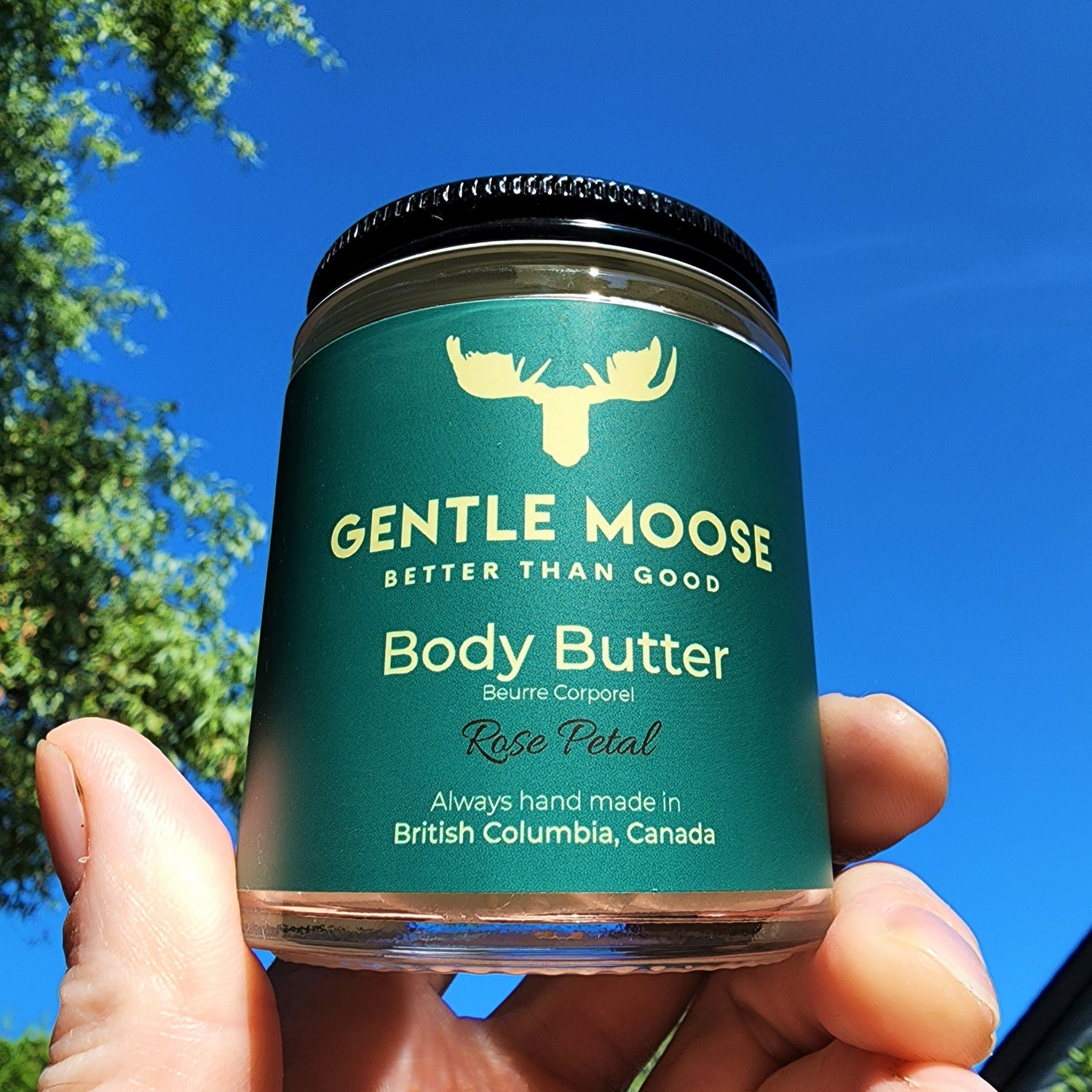 Moisturize Like A Boss!
Our intensive moisturizing "Whipped" Body Butter smells so good you'll want to use it all day long! Super, deep moisturizing is the name of the game with this beauty!
Go Deep!