Cuticle care is important.
Highlights

Cuticle Care is important - and the results help you look GREAT! This Cuticle Super Nourishment Balm retains moisture and prevents damage.  It feels and smells so wonderful, you can really 'nail' it!

Treat your cuticles with love by using this luscious and yummy balm.   The super moisturizing properties of the creamy concoction will bring bring your cuticles from "hanging in there" to brilliant!  You can even use this wonderful balm on dry spots on your body for that extra kick of brilliance when its needed.
Ingredients

Apricot Kernel Oil (Prunus Armeniaca) | Jojoba Oil (Simmondsia Chinensis) | Hemp Oil (Cannabis Sativa) Organic Beeswax (Cera Alba) | Mango Butter (Mangifera Indica Botanical) | Essential Oil: Rose de Mai Oil (Rosa × Centifolia L.)
Scent

A pleasant rose essential oil scent.
Directions

Apply directly to your cuticles and skin around your nails.
I use this before I go to bed and wake up with amazingly smooth cuticles and nail beds. It smells great and I am heading into the winter months without a single hangnail!
Cruelty Free

Our ingredients are 100% pure, ethically sourced and never tested on animals.

100% Recyclable Packaging

We are 99% plastic free and we use old newspaper for our packaging!

30 Day Money Back Guarantee

If you don't love our products, just send us your unused portion and we will gladly refund your money.

Made In Canada

Everything we hand craft is proudly made in Canada.
Always hand crafted in Canada
Vancouver, British Columbia
We also have Cuticle Oil
Love this! My nails haven't looked better. Highly recommend. ~ Lara M.
Smooth Cutes
Nurturing Face Oil
This is the pinacle of facial nourishing! Once you try this, you will never go back to cream.
Get Soft Skin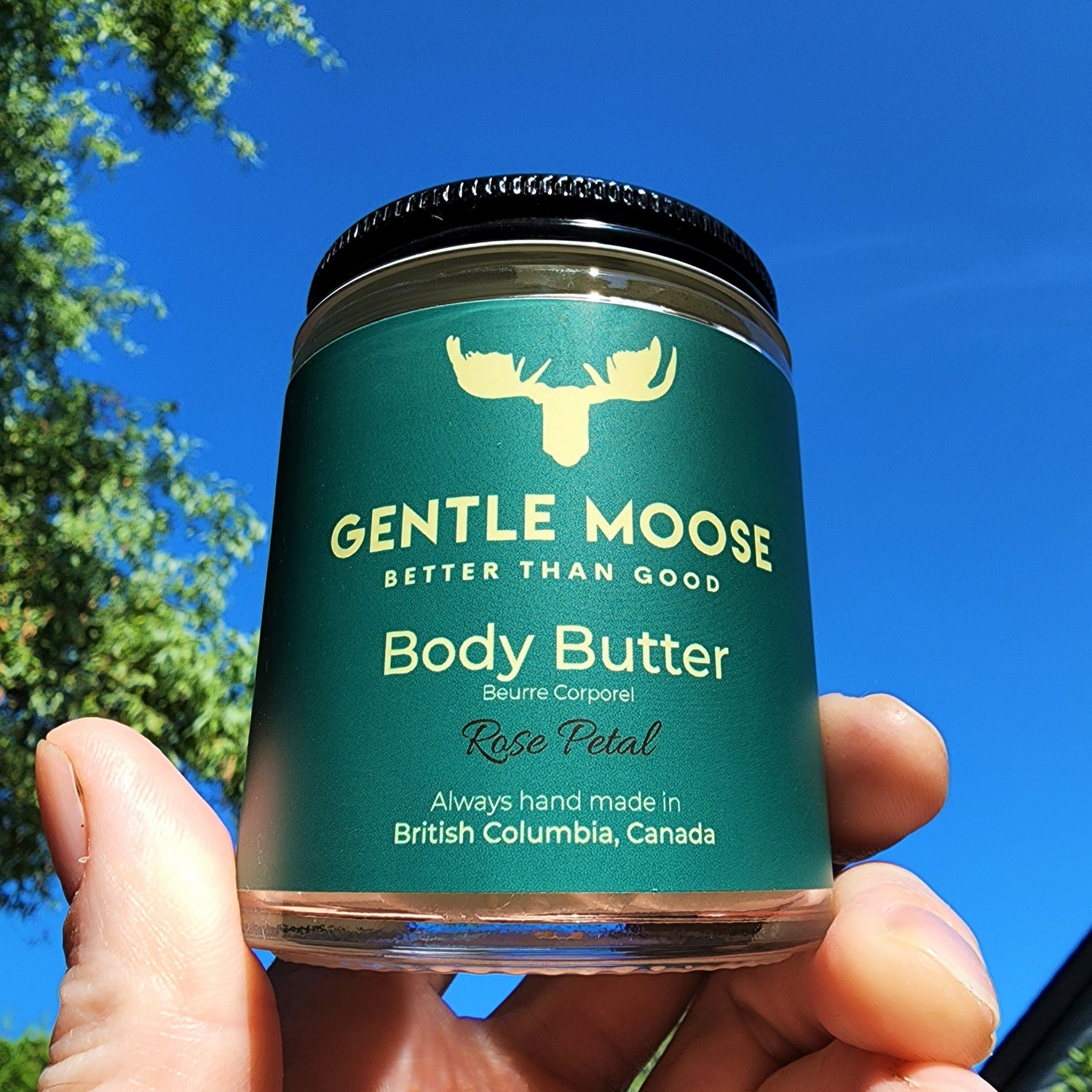 Moisturize Like A Boss!
Our intensive moisturizing "Whipped" Body Butter smells so good you'll want to use it all day long! Super, deep moisturizing is the name of the game with this beauty!
Go Deep!