Cleanse your face the natural way.
Highlights

Your cleaning routine just became "all-natural." Certified Organic ingredients: Grape Seed, Castor, Hemp Seed, Argan, Frankincense, Myrrh and more!

Have you tried natural cleansing oils?  Once you do you will never go back to the chemical filled, stripping cleansers of the past.  Cleansing oils will wipe away the makeup and grime, or prep your face for the day while nourishing your tender skin.  Our carefully formulated cleanser is made with a combination of low comedogenic oils to work for every face. 

100% All Natural! No artificial colours, fragrances or preservatives.
Ingredients

Grapeseed Oil (Vitis Vinifera) | Castor Oil (Organic Ricinus Communis) | Hemp Oil (Cannabis Sativa) | Argan Oil (Argania) | Jojoba EO (Simmondsia Chinensis) | Frankinsense EO (Boswellia Sacra)| Myrrh EO (Commiphora Myrrha) | Roman Chamomile EO (Anthemis Nobilis) | Rose Geranium EO (Pelargonium Graveolens)
Directions

Use a warm/hot facecloth on your face for 15 seconds or so to open your pores and relax your skin. Next, apply a small amount of our Cleansing Oil and massage in. On extra dry feeling days, leave the oil on until much of it absorbs in to your skin, you will thank me later for that tip! ;-) Use warm/hot facecloth to take it all away.  Follow up by applying a few drops of our incredible Nurturing Face Oil.
I think that this could be the best facial cleansing product that I have ever used in my entire life. My face feels absolutely vibrant after using it. It washes off clean without any yuckiness. It is thoroughly fantastic. Bonus: nooooo plastic!!
Cruelty Free

Our ingredients are ethically sourced and never tested on animals.

100% Recyclable Packaging

We are 99% plastic free and we use old newspaper for our packaging!

30 Day Money Back Guarantee

If you don't love our products, just send us your unused portion and we will gladly refund your money.

Made In Canada

Everything we hand craft is proudly made in Canada.
Always hand crafted in Canada
Vancouver, British Columbia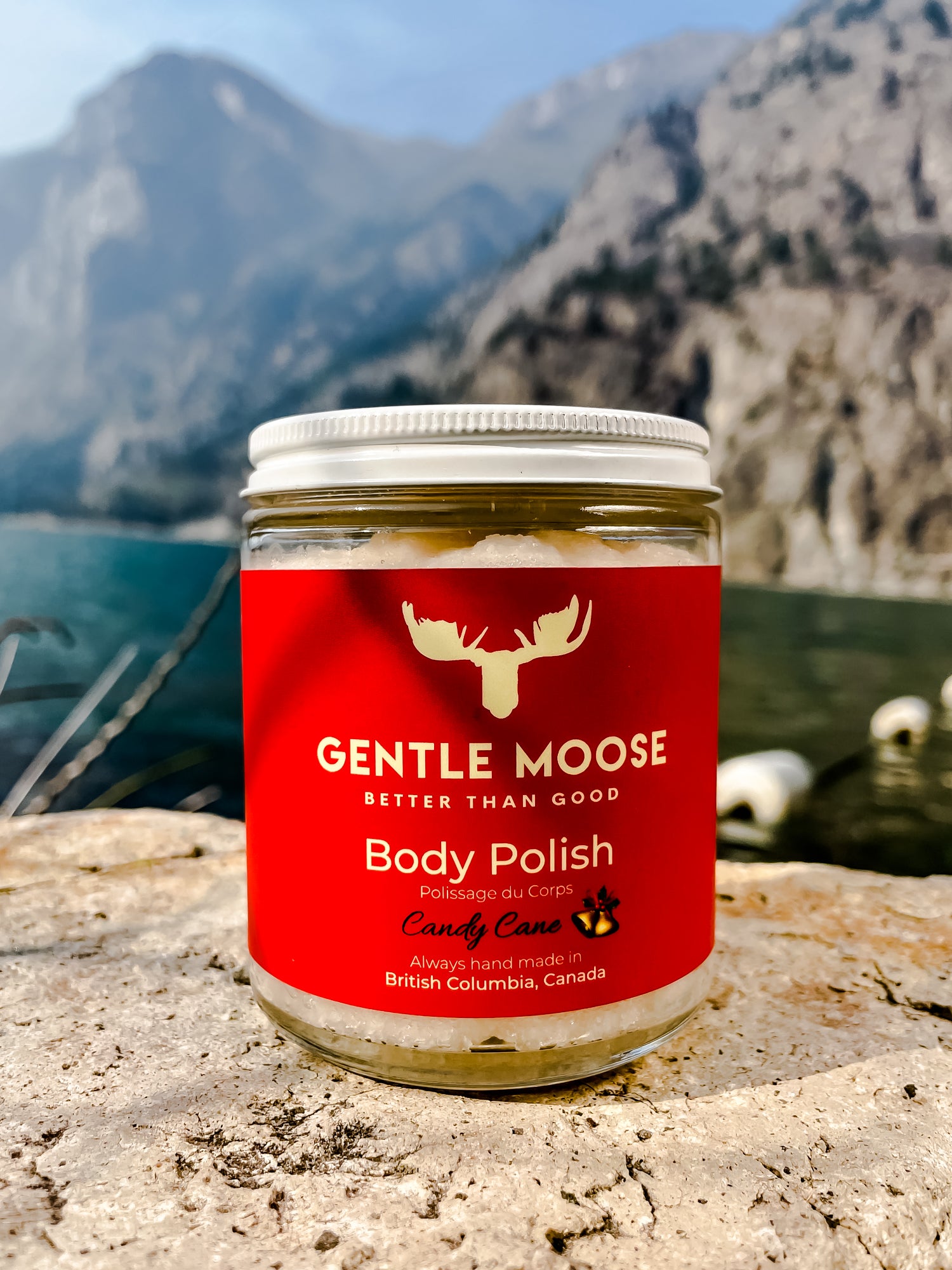 Candy Canes Anyone?
Our seasonal Candy Cane (Peppermint Vanilla) Body Polish will not only exfoliate your whole body, it also brings some Christmas Cheer!
Candy Cane Me!
Nurturing Face Oil
This is the pinacle of facial nourishing! Once you try this, you will never go back to cream.
Get Soft Skin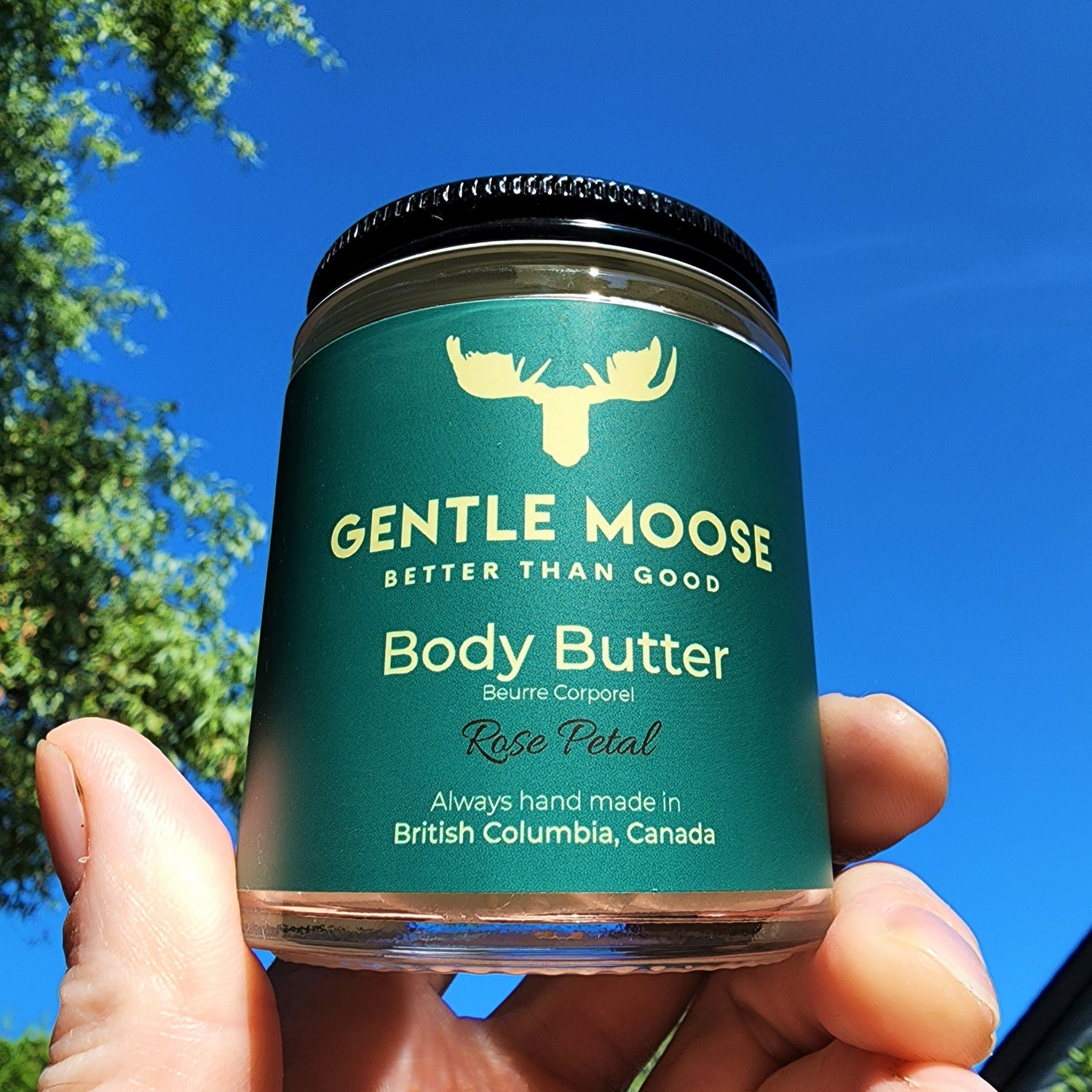 Moisturize Like A Boss!
Our intensive moisturizing "Whipped" Body Butter smells so good you'll want to use it all day long! Super, deep moisturizing is the name of the game with this beauty!
Go Deep!