Skin hydration at it's best.
Highlights

Yes! "Pole-Ah-Shen-Ya" and it means relief min Ukranian! A moisturizing, warming body rub that helps to relieve soreness and enhance sleep.Includes: magnesium and grapefruit oils, shea butter, menthol, arnica oil.


Many of our customers also use it as a workout enhancer. We use real Grapefruit Essential Oil which can help smooth cellulite! We use Magnesium and Arnica Oil that not only can relieve muscle pain, it can also helps you sleep!!

Look up the incredible benefits of Magnesium here: https://www.healthline.com/nutrition/10-proven-magnesium-benefits#section7


Our Polehshennya uses "minimal" ingredients providing a healthier, no chemicals product with mostly organic ingredients that is All Natural. :-)
Ingredients

(+Organic) +Cocoa Butter (Theobroma Oil) | +Beeswax (Cera Alba) | +Coconut Oil (Cocos Nucifera) | +Shea Butter (Vitellaria Paradoxashea) | Magnesium Oil (Magnesium Hexahydrate) | Aloe (Aloe Barbadensis Miller) | Menthol (Mentha × Piperita) | Arnica Oil (Arnica Montana) | Grapefruit EO (Citrus Paradisi Macfadpinch) | Vitamin E (D-Alpha-Tocopherol)
Scent

Grapefruit & Menthol. Sort of like Vick Vapor-Rub with grapefruit but more grapefruit scent.
Directions

Just use a little at first and rub into your sore muscles. Use more as needed. :-)
Love the whipped body butter. It's so light and fluffy coming out of the jar. It packs some serious hydration and it smells so good - subtly kinda reminds me of cake batter!
Cruelty Free

Our ingredients are 100% pure, ethically sourced and never tested on animals.

100% Recyclable Packaging

We are 99% plastic free and we use old newspaper for our packaging!

30 Day Money Back Guarantee

If you don't love our products, just send us your unused portion and we will gladly refund your money.

Made In Canada

Everything we hand craft is proudly made in Canada.
Always hand crafted in Canada
Vancouver, British Columbia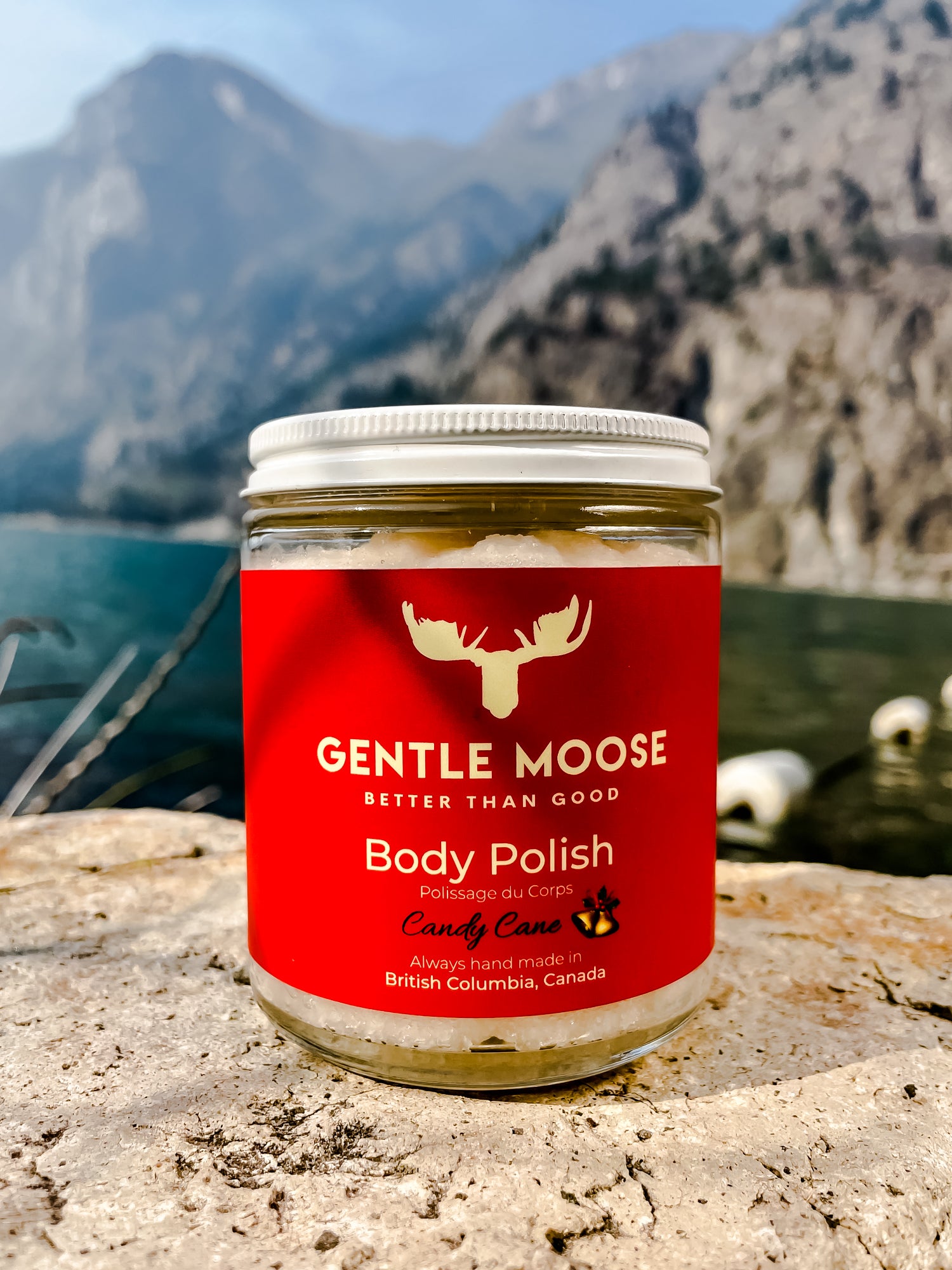 Candy Canes Anyone?
Our seasonal Candy Cane (Peppermint Vanilla) Body Polish will not only exfoliate your whole body, it also brings some Christmas Cheer!
Candy Cane Me!
Nurturing Face Oil
This is the pinacle of facial nourishing! Once you try this, you will never go back to cream.
Get Soft Skin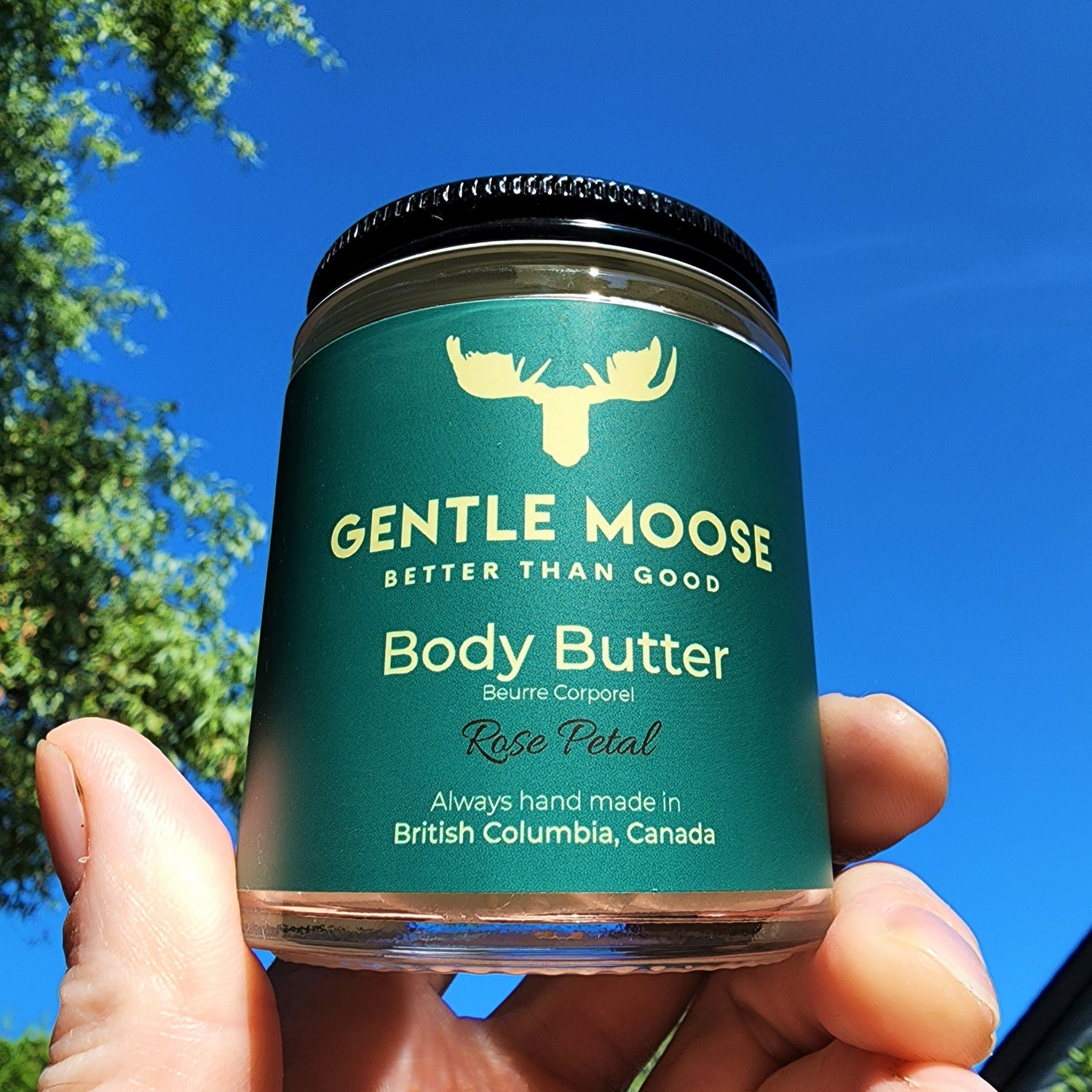 Moisturize Like A Boss!
Our intensive moisturizing "Whipped" Body Butter smells so good you'll want to use it all day long! Super, deep moisturizing is the name of the game with this beauty!
Go Deep!