Salt
The Deets

The soaper's at Gentle Moose have been so busy!  Check out this new
bar that is full of rich benefits of the natural earth.  This one has so
many amazing properties that it is recommended for both your face and
your body.

She turned out a little messy, but this brick of a bar is made with
overall health in mind. By combining coconut, olive and castor oil with
finely ground Himalayan Sea Salt and charcoal we think we've done it.  

The salt is rich with a high content of essential minerals like
magnesium, potassium and calcium and are known to have numerous benefits
to the skin.  The gentle exfoliation of the salt will help to remove
dead skin cells, unclog pores and leave your skin look refreshed and
vibrant.

Combine with the charcoal powder and Tea Tree oil this soap with draw
out the impurities and can aid in reducing redness and acne.

Enjoy!
Ingredients

Gentle Moose Natural Salt Soap:

Coconut Oil | Olive Oil | Castor Oil | Himalayan Sea Salt | Bamboo Charcoal Powder | Indigo Powder | Lemon | Tea Tree | Lavender
Cruelty Free

Our ingredients are 100% pure, ethically sourced and never tested on animals.

100% Recyclable Packaging

We are 99% plastic free and we use old newspaper for our packaging!

30 Day Money Back Guarantee

If you don't love our products, just send us your unused portion and we will gladly refund your money.

Made In Canada

Everything we hand craft is proudly made in Canada.
Always hand crafted in Canada
Vancouver, British Columbia
#1 Deodorant
Love this product. No chafing. Glides on. The scents are heavenly! ~ Alicia K.
All Day Freshness!
Nurturing Face Oil
This is the pinacle of facial nourishing! Once you try this, you will never go back to cream.
Get Soft Skin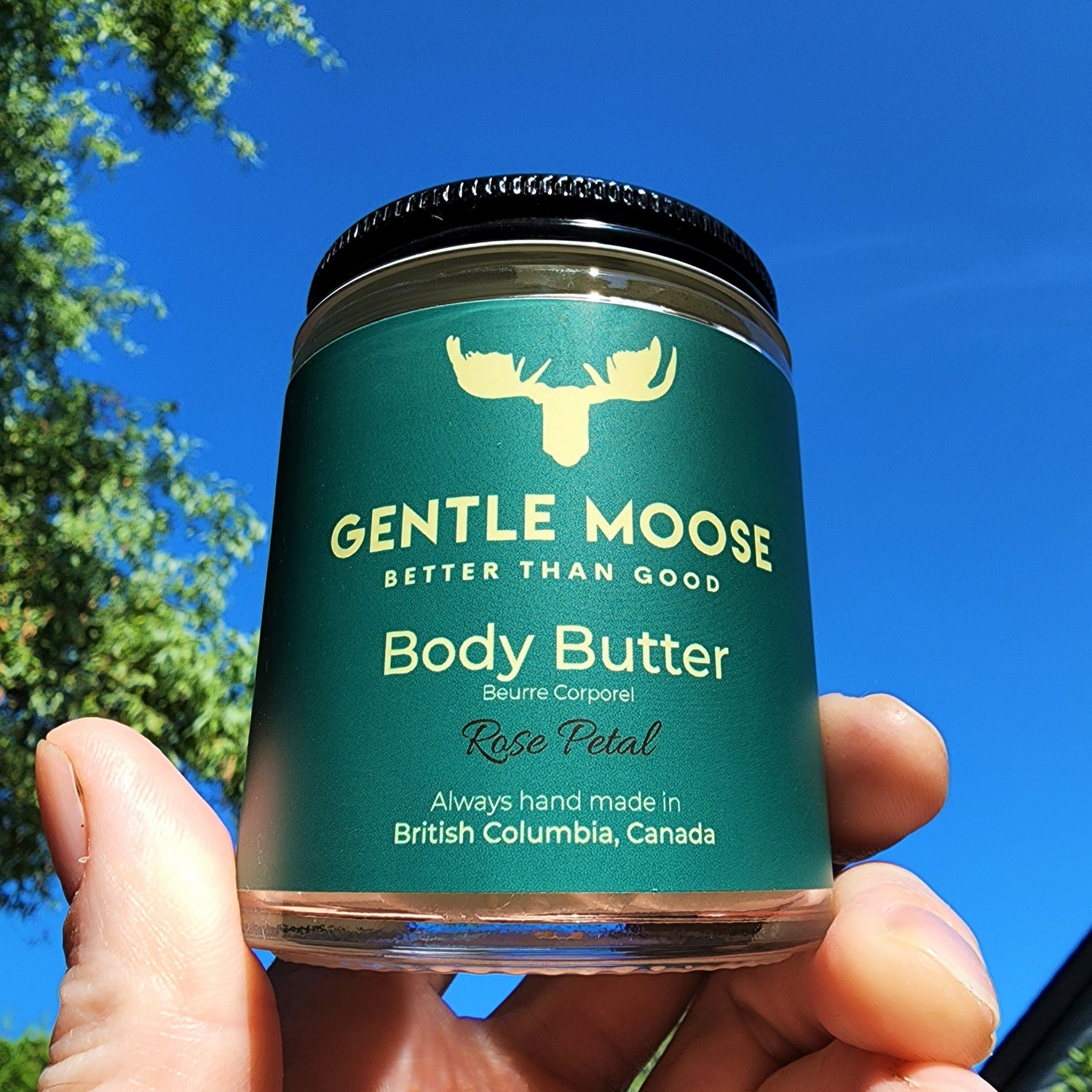 Moisturize Like A Boss!
Our intensive moisturizing "Whipped" Body Butter smells so good you'll want to use it all day long! Super, deep moisturizing is the name of the game with this beauty!
Go Deep!